I love to create beautiful, cozy, timeless spaces for families; encompassing functionality & togetherness.
Interior Decorating Studio based in Waterloo Region
Amanda Cromwell
Owner | Interior decorator
I'm an interior decorator with a love for all things interior design-related. I love using my passion for design to help others create a space that they can call home and be proud to show family and friends. I'm located in Kitchener Ontario and currently offer residential renovation design, interior decorating & e-design.
Most people have a hard time visualizing their space and the overall design – for me, I love the challenge of seeing a new space! Ideas start flowing! I listen to my clients to find out what their needs, wants and dilemmas are, and I help them come up with a custom design plan that suits their family.
My Design Favourites
My signature style encompasses togetherness, warmth, comfort, and functionality; a combination of neutral earth tones, textures, natural elements and a pop of colour. Some of my favourite projects to work on include kitchen & bath designs, selecting material finishes and creating 3D renderings.
My Background
In 2011, I graduated from Conestoga College, with distinction & on the Dean's honour list, receiving a Diploma in Interior Decorating. Since then I've had experience working with clients as an Interior Decorator, Colour Consultant, Flooring Specialist and Kitchen Designer. I've also worked hard at furthering my knowledge in creating interior 3D renderings, which I believe is a great asset for clients to visualize their spaces and understand the design.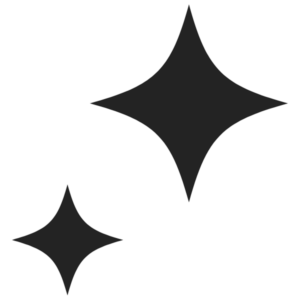 FAVORITE PLACE TO VISIT
Bruce Peninsula
MY zodiac sign
Gemini
what do you do in your spare time
Spend time with my kids, hiking, fishing & relaxing on the beach in the summer
I'D SPEND my whole paycheck on
Furniture, Plants and my kids!
coffee order
Regular. Boring, I know!
MY HAPPY PLACE
The beach
MOUNTAINS OR BEACH?
Beach but I wouldn't object to the mountains!
Strong Appreciation for
Sunsets
fur babies?
Yes! Two. Pup (Hunter) & Cat (Cloudy)
HOW I CAN HELP
001.
renovation design
& Selections
I work with my clients to create a custom design plan for their renovation projects. From space planning to material selections I ensure your space is beautiful & functional; reflecting your family's lifestyle & vision!
E-design is an online collaboration between a designer and the client. I will curate a custom design plan that is simple for you to execute on your own. It's laid back, affordable, unintimidating & ready when you are!
003.
designer by
your side
This is an excellent service for clients who only require a little guidance or need help with a small design dilemma. I'm here to assist you with up to 6 hours of design time!